The 5 Traits of a Successful Jobseeker
Written By Hanisah Sajahan
Finding a job can be tough, we get that. It can, at times, be a process we have to go through several times before securing the job that we want. Be it full-time or part-time jobs, applying for a job requires certain traits that can make your job search a much smoother and more convenient process.
To get real insights on what it takes to get a job on FastJobs, we interviewed 2 successful job seekers, Steve and Magen, to find out exactly how they got their respective jobs.
First, let's meet the two successful job seekers.
Meet Steve, a 23-year-old who found a full-time job as an Office Interviewer through FastJobs.
This is 28-year-old Magen, a full-time Operations Survey Team Leader who found his job through FastJobs.
These 2 job seekers have had their fair share of job-seeking struggles but ultimately came out on top. Here are their trade secrets on effectively searching, applying, and finally getting a job
Patience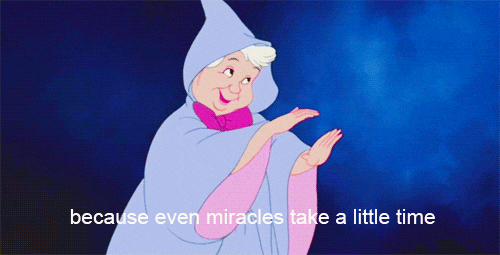 There are companies that may take awhile to get back to you on whether or not you have been offered a position and this anxious wait can be frustrating to some of us. Some employers may take a longer time than others going through applicants and approaching candidates for an interview - it's all part of the job-seeking process.
For Steve's case, he mentioned that, "I found a job after applying to 15 different companies, in which only 7 of them got back to me. It was challenging for me as I was not sure if I should continue waiting for their reply or go for other interviews. However, I chose to go for other interviews while waiting so that I had other options to consider too." Steve's patience got him through the bump and allowed him to stay composed in his job search.
If you're facing a similar situation, patience is the key. Continue going for other interviews while patiently waiting for the companies to get back. Who knows, you may even be offered a job by more than one company!
Willingness to accept/learn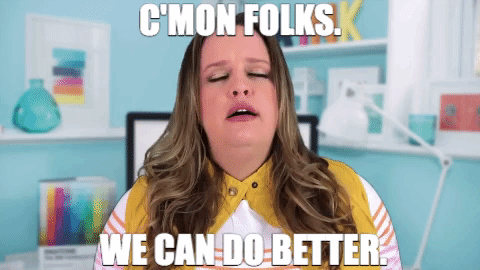 Having the willingness to learn and accept makes a significant difference when looking for a job. You should always be open to criticism and take it positively instead of getting demoralized.
As Magen pointed out, "at times, we may not be the perfect cut for a job. We may lack a certain skill or quality that companies may look for. In situations like these, we should always be willing to learn and accept our flaws. We should look into attending courses and fill up whatever gaps there are in our resume. This will be advantageous to us as we add new skills that may impress the next interviewer."
With this quality, you will always learn from your previous errors and make improvements, striving to do better in your next interview.
Be realistic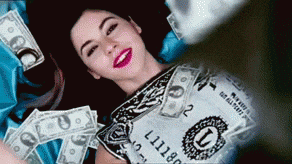 It would be a dream come true if we all could land on our dream jobs which fulfil all our personal requirements but hey, let's be realistic. "Don't expect too much. Keep your expectations realistic. We all want many work benefits and a high paying job but grab what you get and work your way up. If we set realistic expectations, we tend to be more accepting of what we are offered," said Steve.
Start small, nothing is handed out to you easily. You can always work your way up to your desired position with hard work and experience. You may not be receiving your desired pay or benefits today, but with experience, you can achieve more in the years to come.
Perseverance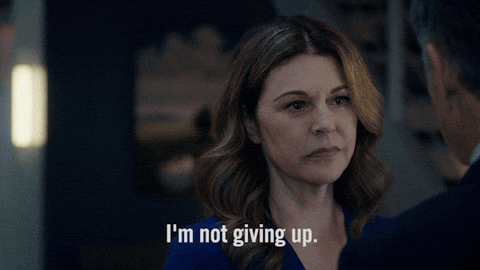 Who wouldn't want to get hired after only going for one interview? I know most of us have had our fair share of job rejection - it's perfectly normal. As usual, it's part of the process to have to go through several interviews with different companies before getting hired. But don't be discouraged when you get rejected - it should be the fuel that spurs you on to apply for more jobs.
"Rejection is hard, some may come off as upfront and harsh but remember to take it positively. Think back on where you went wrong during the interview and work on improving for your next interview," said Magen, who had sent his application to almost 100 different companies and got rejected 9 times before finally getting hired. Magen's perseverance shows the real character of a successful job seeker. Follow in the footsteps of Magen and never give up!
Open-mindedness
When searching for a job, it's totally normal to narrow your search to jobs that you like. However, you could also consider other jobs which could play well to your strengths too. Hear out Steve's suggestion, "be less picky and you will see that there are so many different jobs which are available for you. Although it is good to narrow down to jobs you really want, it is always good to keep an open mind and try new things."
Open-mindedness is a trait that opens up the doors to different jobs that you may not have considered before, but the new horizons could help you find a great job that you excel at. It may come to you as a complete surprise how much you actually love your new job. Trying out new things will always be an opportunity for career growth and job discovery.
In a Nutshell
We hope that these tips shared by Steve and Magen benefit your job-seeking journey. With their advice, you should be well on your way to job-seeking success. Both Steve and Magen are successful FastJobs job seekers and have been using the app to love for more jobs that fit their requirements and play to their strengths.
Use your newly acquired knowledge in your next job interview by downloading the FastJobs app and applying for jobs with just a tap. All the best in your job search!
---